Barbie is a timeless icon that has been delighting girls for generations. If you're looking for a fun and girly party theme, a Barbie-themed party is a great option.
Planning a Barbie-Themed Party: Celebrating in Style
When it comes to planning a Barbie-themed party, attention to detail and creative flair are key to creating an unforgettable experience. Transforming your party space into a dreamy world of pink and purple hues is just the beginning. Let's dive deeper into the exciting process of planning every aspect of this glamorous affair, from decorations and food to activities and favors, ensuring that your Barbie-themed party is nothing short of spectacular.
Setting the Stage: Colorful Creations
A color palette is an important element in conveying the essence of Barbie's unique world. While pink is the traditional Barbie color, you may experiment with other enticing colours such as dazzling purple, sky blue, or spotless white. Choosing a complementing color scheme will imbue your party with a feeling of wonder and enchantment, boosting the whole mood and winning your guests' hearts.
Decorative Delights: Bringing Barbie to Life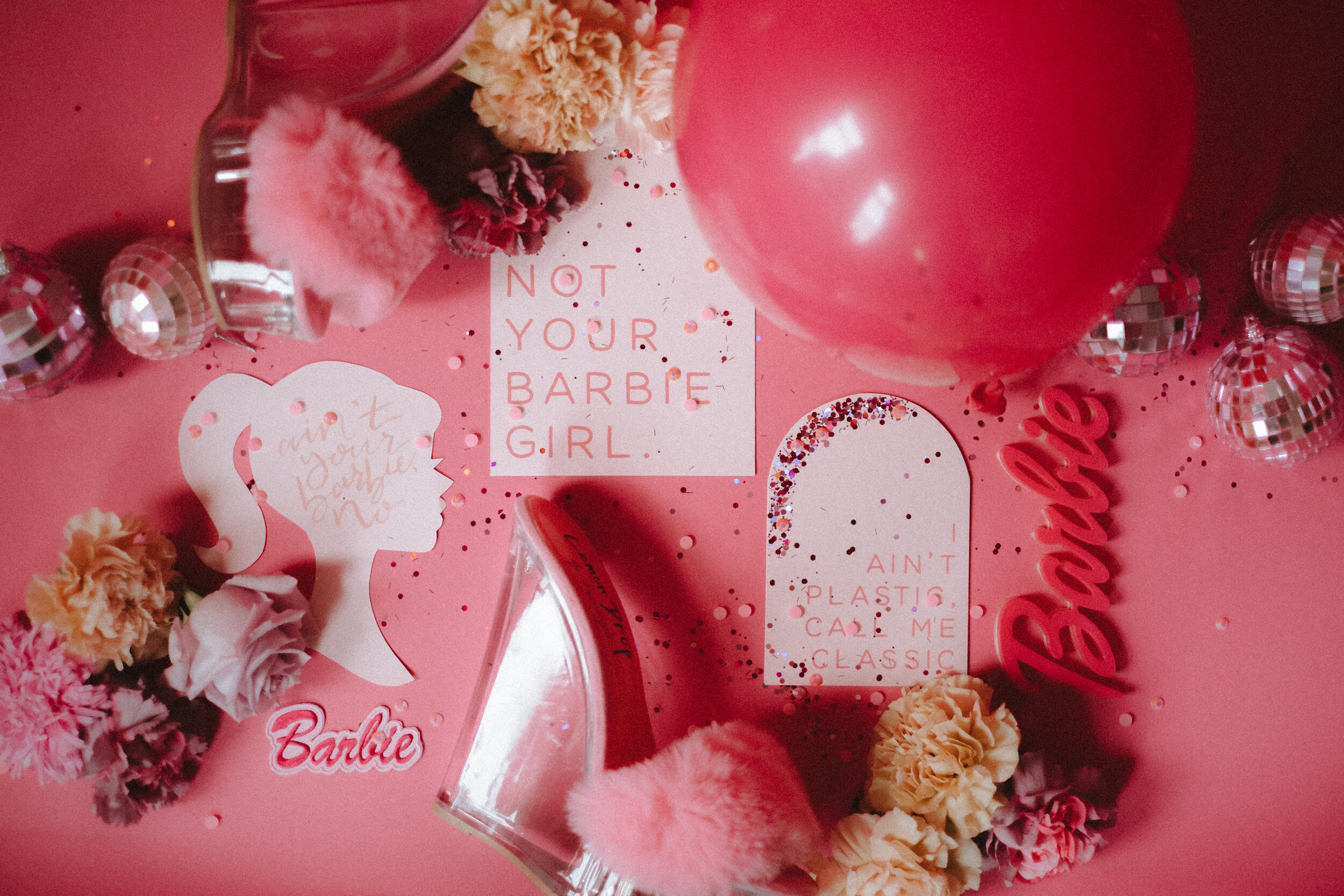 Creating a Barbie fantasy in your party venue involves imagination and a touch of originality. In addition to ready-made Barbie-themed decorations available at party stores, you may channel your inner artist by creating your own unique embellishments. Decorate the space with pink and purple balloons, cascading streamers, and exquisite tablecloths. Life-sized Barbie cutouts or posters may lend a whimsical touch to the ambience, bringing your visitors to Barbie's beautiful world.
Culinary Confections: Tantalizing Taste Buds
No Barbie-themed party would be complete without a scrumptious spread of delicacies that combine elegance and fun. To please both the sweet taste and the health-conscious, serve pink cupcakes covered with edible glitter, Barbie-shaped sandwiches made using cookie cutters, and refreshing fruit kabobs. Set up a candy bar with a wonderful choice of pink and purple candies, leaving your visitors entranced and needing more.
Playful Pastimes: Entertaining Barbie-Style
The cornerstone of a successful Barbie-themed party is engaging your guests with intriguing activities. Encourage their creativity and fashion sense by arranging a Barbie dress-up contest, which allows kids to express their inner stylists. Organize a Barbie movie marathon for people looking for cinematic joys, with a selected collection of beloved Barbie films that stimulate imagination and camaraderie. Alternatively, you may organize a Barbie-themed scavenger hunt, sending your guests on a mission to discover hidden riches and unleash the party's enchantment. A Barbie photo booth, replete with gorgeous decorations and backgrounds, guarantees that every attendee's bright smiles and treasured memories are captured.
Invitations: Welcoming Guests in Style
It is critical to send out invites that set the tone for your Barbie celebration. To make invites that convey elegance and enthusiasm, use pink and purple colours accompanied by captivating Barbie pictures. Personalize your invites with imaginative additions like ribbons or glitter embellishments that represent the magical ambience that awaits your visitors. Whether you buy ready-made Barbie-themed invites or make your own, make sure your invitations capture the enchantment and elegance of the Barbie world.
Overall, a Barbie-themed party is a great way to celebrate a special occasion. With a little planning, you can throw a party that your guests will never forget.
Here are some additional tips for planning a Barbie-themed party:
Get creative with your decorations. You can use Barbie-themed balloons, streamers, tablecloths, and even food to create a truly immersive experience.
Invite your guests to dress up. This is a great way to get everyone in the spirit of the party. You can even have a prize for the best Barbie-themed costume.
Play Barbie-themed games. There are many different Barbie-themed games that you can play, such as Barbie dress-up, Barbie trivia, and Barbie charades.
Have a Barbie-themed cake. A Barbie-themed cake is the perfect way to end the party. You can find Barbie-themed cakes at most bakeries or you can make your own.
No matter how you choose to celebrate, a Barbie-themed party is sure to be a hit. So gather your friends and family and get ready for a party that they'll never forget.