Who said that the only fun part of your "big day" is your reception? And who said that a wedding ceremony could not be as fun, exciting and inventive as much as your reception?
Well, if you are looking for uniqueness and sophistication for your wedding ceremony, only Sand Castle Inc can make your dream come true.
#1. Walk the Aisle Together
Everyone knows how it usually goes: the groom nervously awaits the arrival of his bride at the altar. However, didn't you ever the feel the need to flip this tradition on its head and surprise all your guests with a unique idea such as walking down the aisle, hand-in-hand with your beloved.
It is certainly overwhelming to feel all these eyes fixed on you, but when you are walking the processional together as a couple, there will be less pressure and together, you will be able to share this special moment and feel more comfortable.
#2. Multiple People Walking You Down the Aisle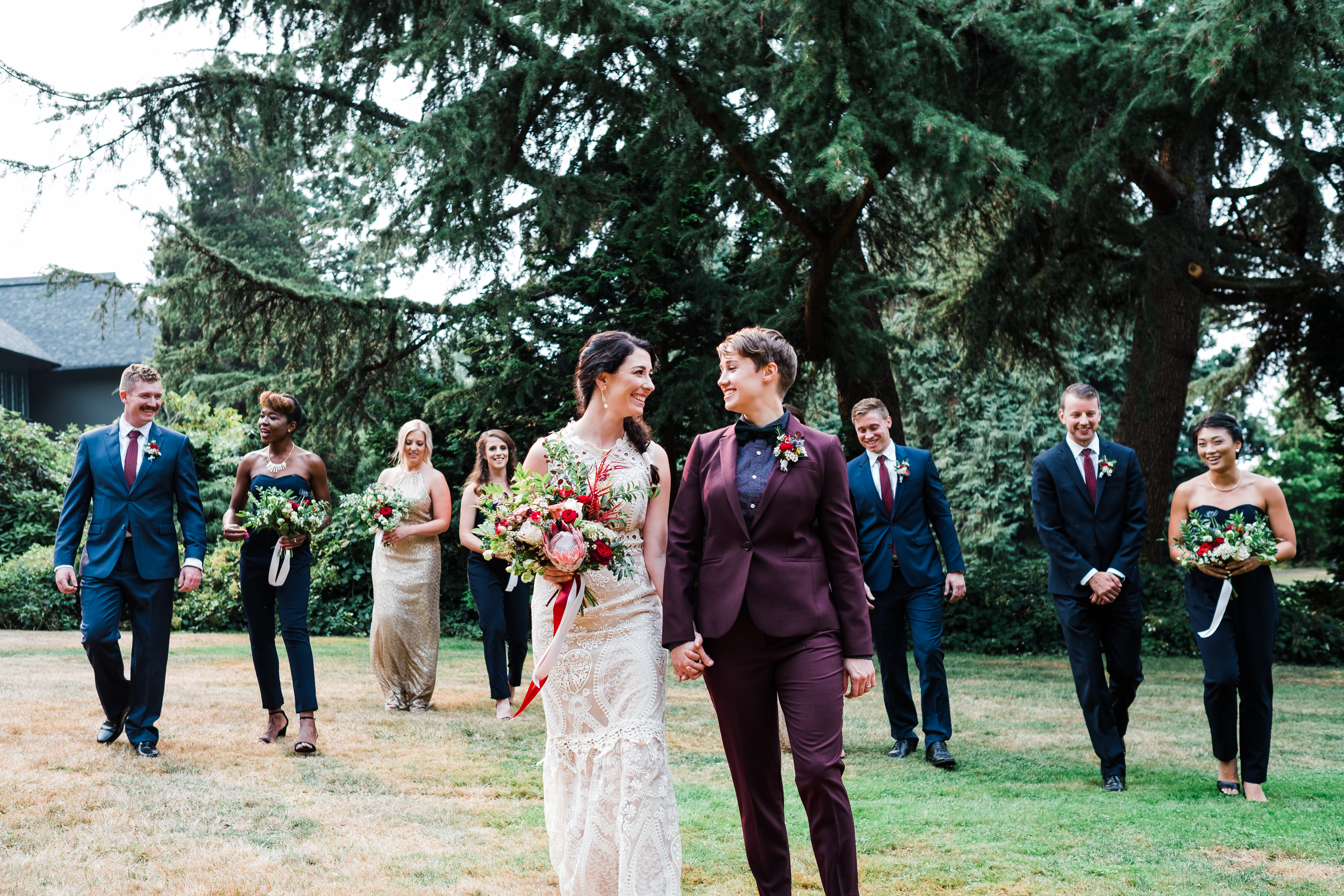 What? Well, isn't it the more, the merrier?
If you are completely confused deciding on who you want to walk you down the aisle, I suggest defying that wedding tradition and go for what you want (after all, it's your wedding, isn't it?)
#3. Incorporate Your Pets
For one moment, forget about your beloved (oh, you obsessed lover, I am just saying for one moment) and think about that dog, cat, horse or even bird that played a crucial role in your life and which means a lot to you.
A wedding is one of the most special days of your life where you get to share your joy with your close friend and family members. But why don't you incorporate your pet? You can do some proper planning and hire a pet sitter or even a friend to look after them. And, of course, don't forget to take some lovely and memorable photos together with them.
#4. Mix Up Your Music
Don't we always hear "Here comes the bride" during all wedding ceremonies? Don't you think it's high time to get a bit more creative and innovative?
Now, when I am talking about something unusual, I just hope you are not thinking about death metal. For instance, let's say you are a big fan of K-pop (and if you are not, I am), you could opt for Paul Kim's "Me After You", Exo's "For Life", ZICO (feat. IU)'s "SoulMate" or IU's "You & I."
And, of course, if you are a fan of anime songs, well, just go for it!
#5. Write Your Own Vows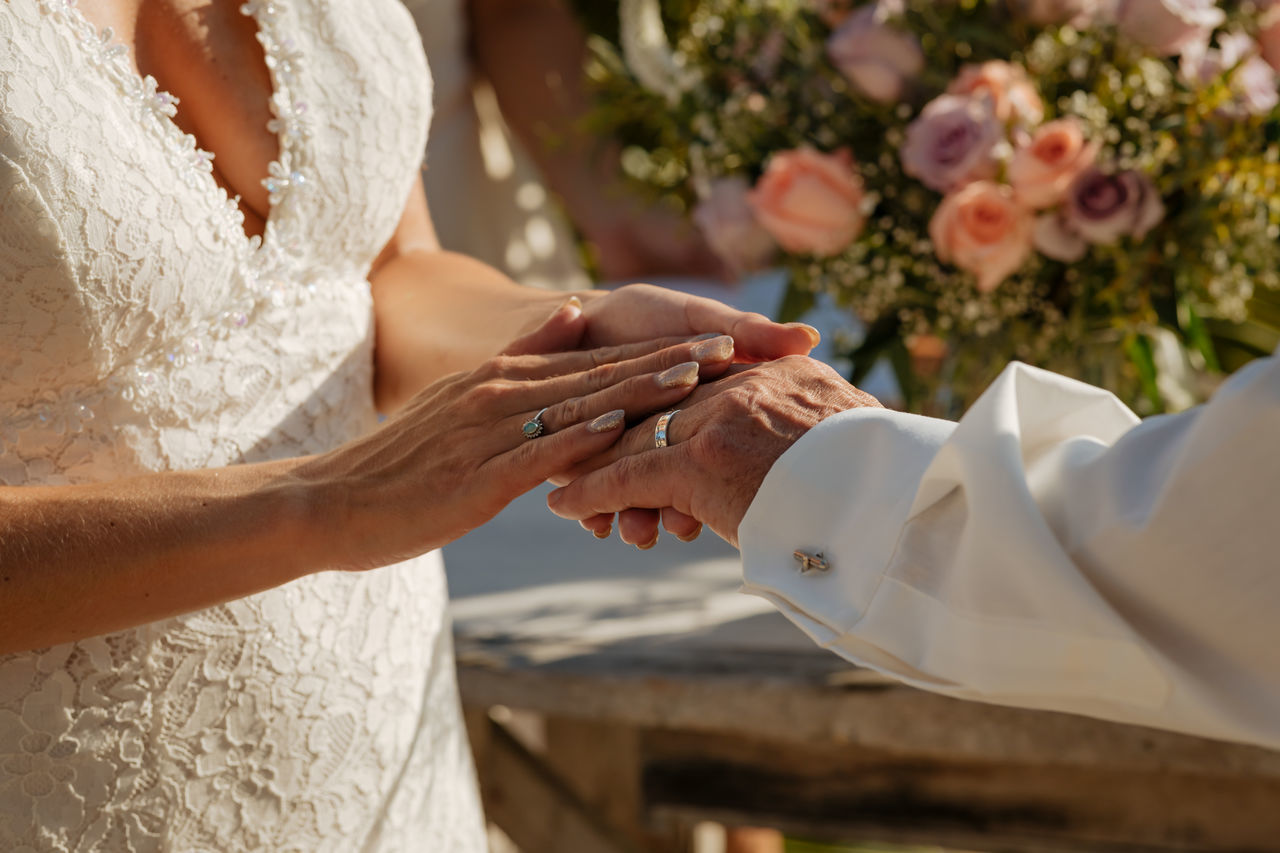 I am sure you must have heard of it.
The trick is here is to keep it simple and not to go overboard. Now, many say that you should not be funny as it refers to a serious and important commitment. But, if you ask me, I would say, it's up to you, as long as you mean what you are saying.
#6. Stage a Proposal
Your future spouse got to propose you the first time doesn't mean you cannot ask for his or her hand all over again. So, make your preparations, get down on one knee during your vows and surprise your beloved.
#7. Arrive by Boat
Who said it's compulsory to walk down an aisle at all? If you are having a lakeside or beach wedding, make a bold entrance by arriving by boat.
#8. Wrap Yourselves in Blankets
There is this tradition of wrapping blankets around the newlyweds' shoulders that originates from Native American culture and this custom depicts warmth, love and togetherness.
This ancient tradition includes wrapping the couple first in a blue blanket which symbolizes the couple's respective past lives and then they are wrapped in a sumptuous white blanket which represents their new lives filled with joy, peace and lots of love.
#9. Light a Unity Candle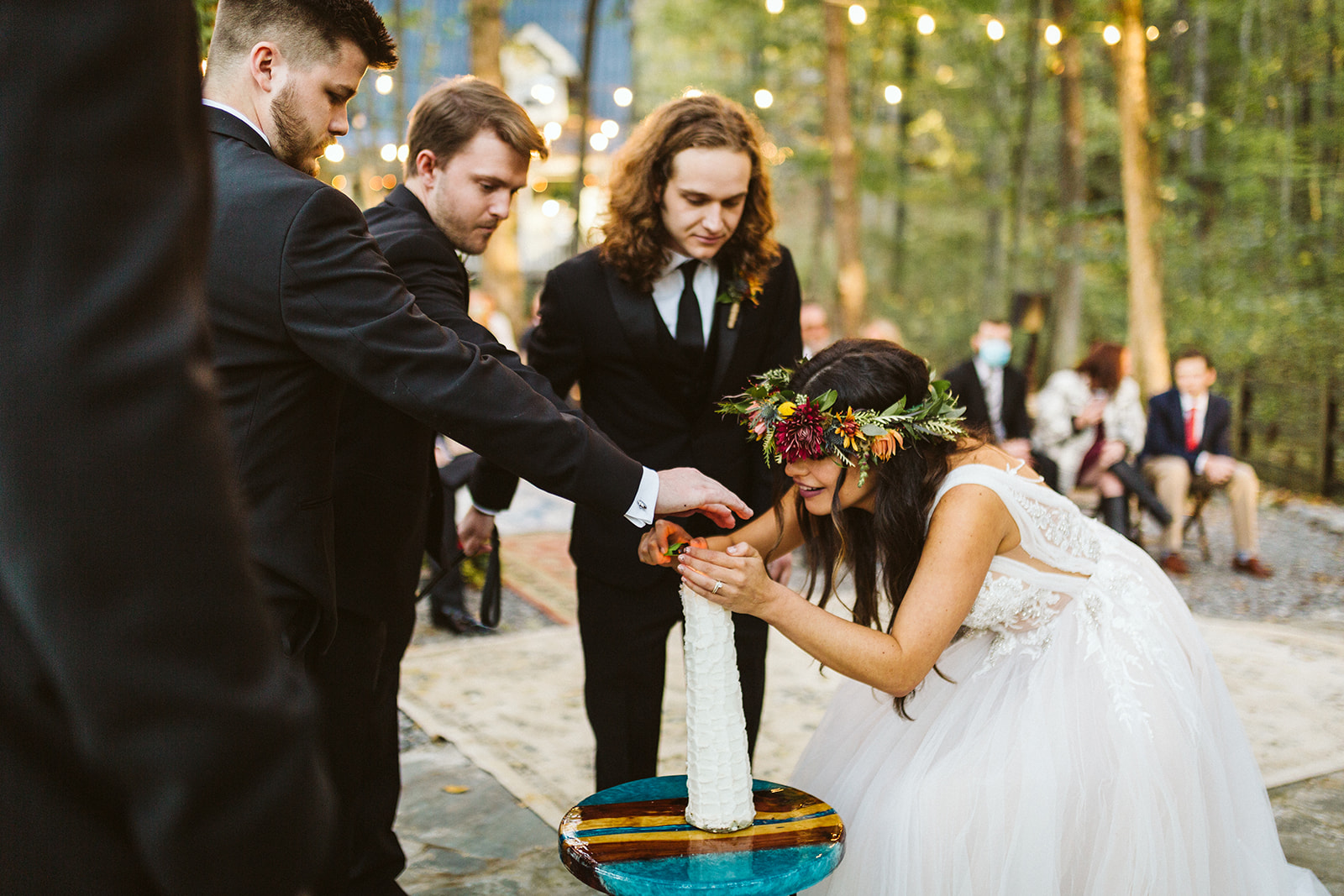 One ancient Judeo-Christian tradition includes the couple, each holding a lit candle and combining their flames to light a third and large candle. This custom is said to bring unity, not only between the two lovers but also between the two respective families.
If you loved these ideas, you can trust Sand Castle Inc to plan that perfect, unique and that straight-out-of-a-movie wedding for you.