It's been a while since you've seen each other, and it's time for a girls' night out. It's time to do something fun, get together, open a bottle of good wine, and there's no better way to do this than throwing a pyjama party!
The pyjama party is a party held at home. It usually starts in the evening and lasts until the next morning. Participants must wear pajamas and slippers, not fancy dresses and shiny shoes. Usually, pajama parties are a success, since it doesn't take much to organize, just a few preparations. In the following guide, we will look together at organizing a party and what to do to enjoy the party.
Decorating and Conditioning the Room
One of the first ideas is to prepare the room or place where the slumber party will occur. Depending on the age of your guests, it is true that the decor of the place is always one of the essential points to keep in mind. You can create a fabric booth with a few cushions or large mattresses on the floor or illuminate the walls with LED lights. Remember that one of the walls should always be a photo booth.
Pajama Party Activities and Games
Music
Karaoke and choreography: music can be enjoyed anytime and by all generations. Therefore, on a night like this, it is of utmost importance to sing the latest songs and even more important to come up with choreography to complement the songs and dances.
Photo Booths
It is fun to create your own photo booth area to truly remember this memorable night. Choose a blank wall and cover it with crazy decorations, such as glitter and colorful backdrops. Of course, you can also buy fake beards and funny hats to take your own pictures. Do you have a Polaroid camera? Then everyone can take home their own photo at the end of the party!
Movie Marathon
A movie marathon is the perfect pajama party entertainment, and with so many options, there is something for everyone to watch. Grab your warmest blankets and pillows, get comfy and settle in for the night!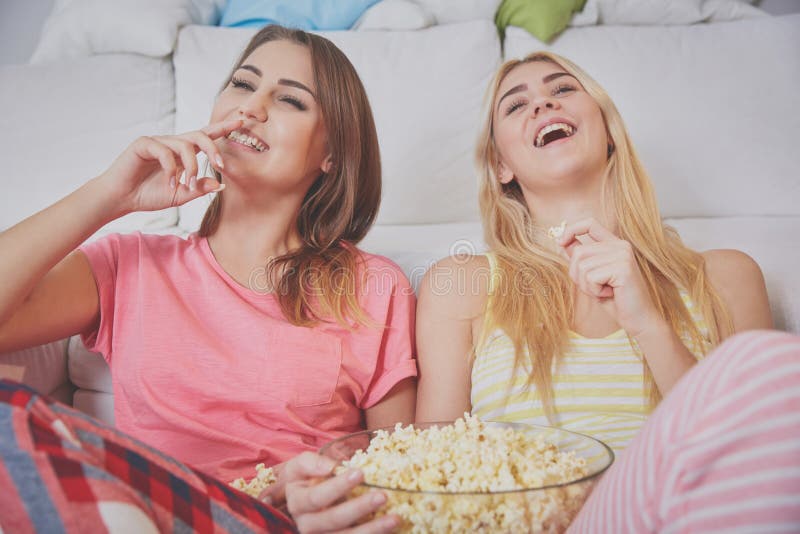 Try a Makeover
Disguises are always a fun way to bond with family members and friends. Instead of taking off your pajamas, try a makeover. You can also give the kids creative freedom and get some laughs. Try not to look in the mirror during the makeover, and you'll have a surprise at the end!
Beauty Session
This is another one not to be missed. If fashion is important, beauty is no less so. Nail painting of original designs, face masks, and even massages are always welcome.
Board Games
Bring your favorite board games for a fun and competitive evening. From classic to modern, board games provide hours of fun for everyone. While playing, you can also have bite-sized snacks for everyone to munch on.
Food
Another essential element of this type of party is the very high presence of "crap" to eat and drink. Don't miss out on chips, cream, chocolate cookies, pizza, sandwiches, etc. Of course, if you want to be more organized, make a list of that as well.
Homemade snack mixes are also a fun idea to prepare before a movie marathon. Prepare bowls of mini pretzels, mini marshmallows, chocolate chips, peanuts, goldfish crackers, etc. Have your friends put their favorite ingredients in their own bowls to make their own snack mix.
In the morning, serve your friends a special breakfast. Make American pancakes, top with various syrups, and serve with cream and sliced strawberries.
The Best Choices For Beverages:
Soft drinks
Champagne
Wine
Milkshake
Cocoa
Milk
Do you have any other tips? Share it with us in the comments below!