There's nothing quite like the amazing feeling of absolute control of hosting a party. But, aren't you tired of the usual party snacks – the same deviled eggs, French fries, Greek salad, potato wedges and glazed meatballs?
I think it's high time to take a new route. Why not turn to some Indian cuisine?
#1. Onion Pakoda
Also known as Kanda Bhaji in Mumbai, the onion pakoda is one of the most famous and favorite Indian street food. Often accompanied with some hot tea or coffee, the delicious and crispy taste of this addictive snack is sure to left you wanting for more.
So, let's see quickly review how you can make your own homemade onion pakodas:
Step 1: Combine the ingredients – one cup of besan flour, two tablespoons of rice flour, two sliced onions, three sliced green chilies, two tablespoons of crushed garlic, one chopped ginger, two curry leaves, two chopped coriander leaves, one tablespoon of chili powder, one teaspoon of turmeric powder, one teaspoon of fennel powder, salt and oil – and mix properly. Remember the mixture should be dry and the onions might ooze out of it, so it is recommended to add some water to the mixture.
Step 2: Heat the oil and once it is hot enough, drop the batter into the oil, breaking them into small pieces. After 30 seconds –once the batter has hardened – you can stir the mixture.
Step 3: Fry the snacks until bubbles slow down and the pakodas have turned a crispy brown color. Remove them from the oil, place them on a plate covered with paper towels and serve piping hot with some mint chutney, coconut chutney or even some ketchup.
#2. Samosa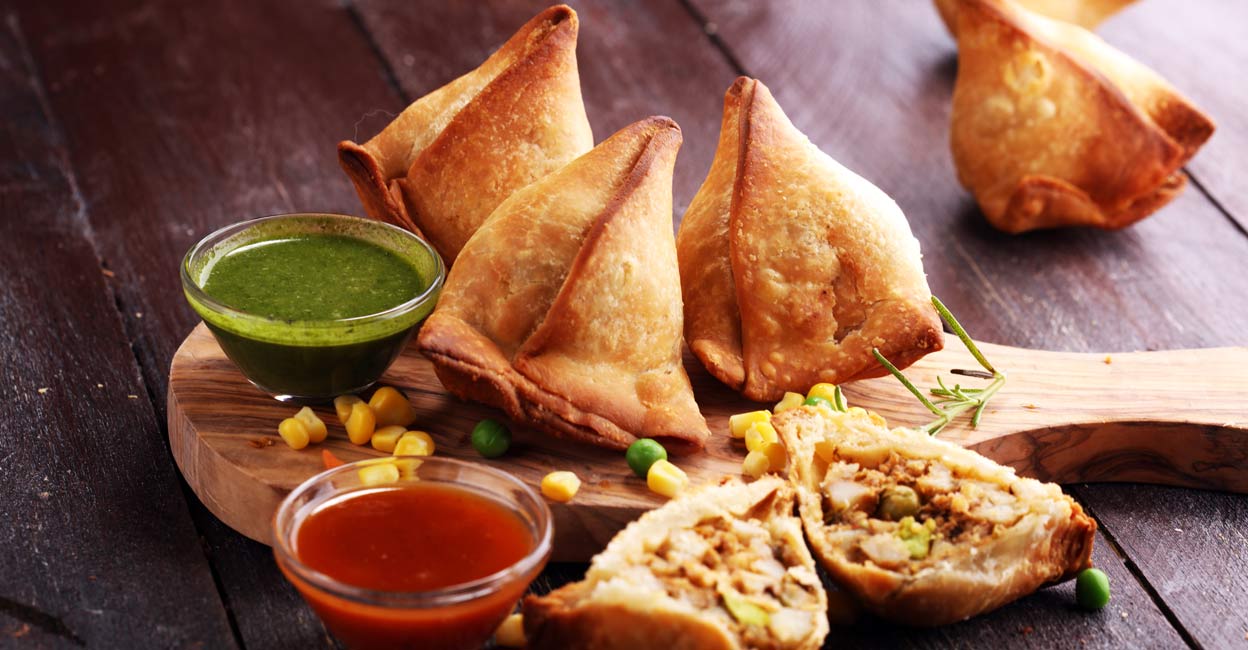 Whether or not it's recognized as the national street food of India, samosa is still famous worldwide.
I still remember the first time, or should I say the first time of sheer excitement and pure delight, when I tasted my first ever samosa.
Honestly, for me, it's more than just a great snack. It is that spicy yet juicy taste, that combining boiling and mashed potato filling along with the striking hint of spices and chilies and that yummy crunchy crust that makes the samosa an adorable treat for the taste buds.
So, if you are making some homemade samosas, here are some useful tips to keep in mind:
It is essential to mix the oil with the flour.
Overworking the dough is a very common mistake.
The dough should be stiff and definitely not soft, that is, if you want crispy samosa.
Always remember to let the dough it for around one hour or so.
Rolling the dough evenly and thinly is an art. Make it thick and it will take ages for the dough to get cooked.
Above all, the most important thing is to fry the samosa on low heat.
#3. Aloo Tikki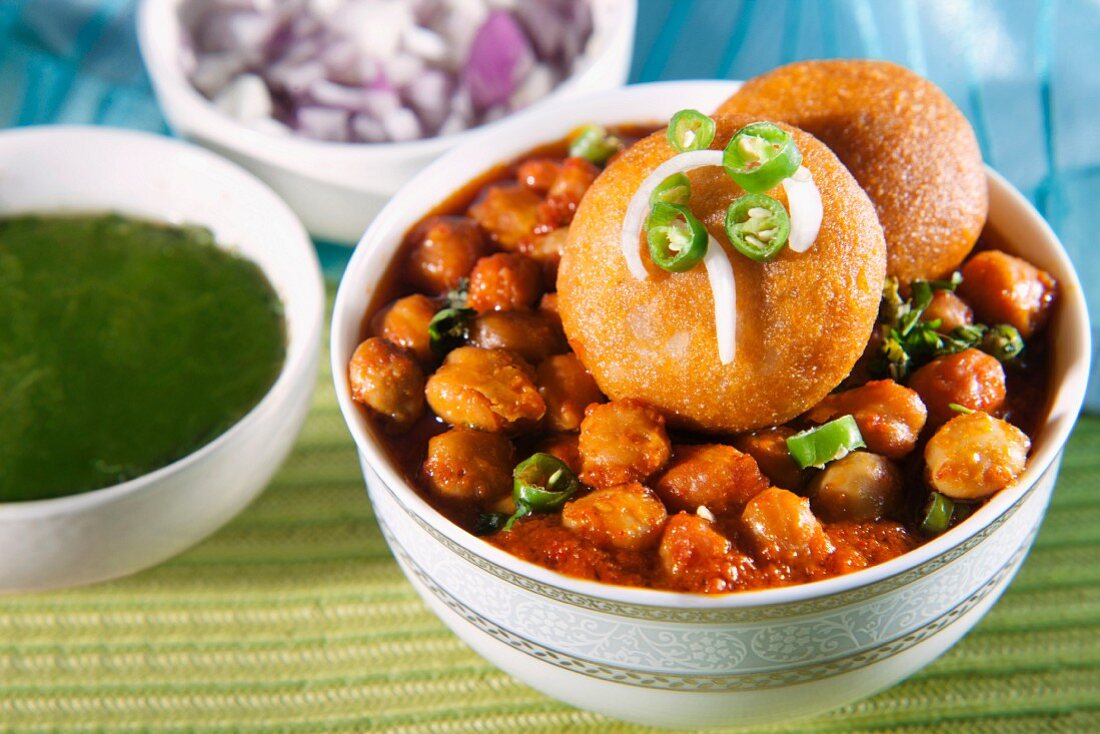 Aloo is the Hindi name for potatoes and tikki for the patty.
And, so aloo tikki is another popular Indian street food consisting of a patty snack made with aromatic herbs, spices and boiled potatoes.
Don't be surprised if you see these famous snacks being sold in Indian restaurants or by street food vendors in India.
From kids to elders, aloo tikki is favored by many. Again, it can be served with a sweet chili chutney or some hot Indian chai. 
#4. Pani Puri
This round and flaky dough ball filled with boiled potatoes, onion, chickpeas and bursting with spicy tangy water and sweet chutney never fail to impress people.
If you are a foodie, you'll discover how pani puri has everything a real foodie dreams of having.
Sweet and tangy tamarind chutney along with nicely cooked potato mixture thrust inside the fried puffed crispy dough balls will surely create a flavorful experience for just anyone.
#5. Kachoris
Kachoris may take time to make, but the result is well worth the effort. You will find that your guests will be addicted to this one.
A tasty and crispy snack made with spiced moong dal stuffing, this deep-friend bread is one of the yummiest Indian snacks that one can never forget.
So, what's your experience with Indian party snacks?