When it comes to throwing a party that wows your guests and creates memorable moments, creating a Pinterest-worthy party atmosphere is a surefire way to set the stage for success. Pinterest is a goldmine of creative ideas and inspiration, and with a little planning and effort, you can turn those virtual dreams into reality. Here are five tips to help you craft a Pinterest-worthy party atmosphere that your guests will love and remember.
1. Start with a Thoughtful Theme
Every Pinterest-worthy party starts with a well-thought-out theme. A theme not only sets the tone for the event but also helps you make decisions about decorations, food, and even activities. Choose a theme that resonates with the occasion and the preferences of your guests. Whether it's a tropical luau, a vintage garden party, or a glamorous Hollywood soirée, the theme serves as the foundation of your party atmosphere.
Before you dive into the details, create a mood board or a Pinterest board dedicated to your chosen theme. This will help you collect and organize ideas, color schemes, and decor inspiration. Once you've established your theme, you can move on to the next steps.
2. Curate Decor That Pops
Pinterest is chock-full of eye-catching decor ideas, and to create a Pinterest-worthy party atmosphere, you'll need to pay special attention to the decor. Start with a color palette that complements your chosen theme. For instance, if you're hosting a beach-themed party, think about using soft blues, sandy neutrals, and pops of coral.
When it comes to decor, focus on the details. Consider using unique table centerpieces, stylish banners, and personalized signage. DIY projects, like handmade floral arrangements or customized photo props, can add a personal touch and make your party decor truly one-of-a-kind.
Don't forget to consider lighting. Soft, warm, and ambient lighting can transform the atmosphere of your event. String lights, candles, and lanterns can create a magical ambiance that your guests will admire and appreciate.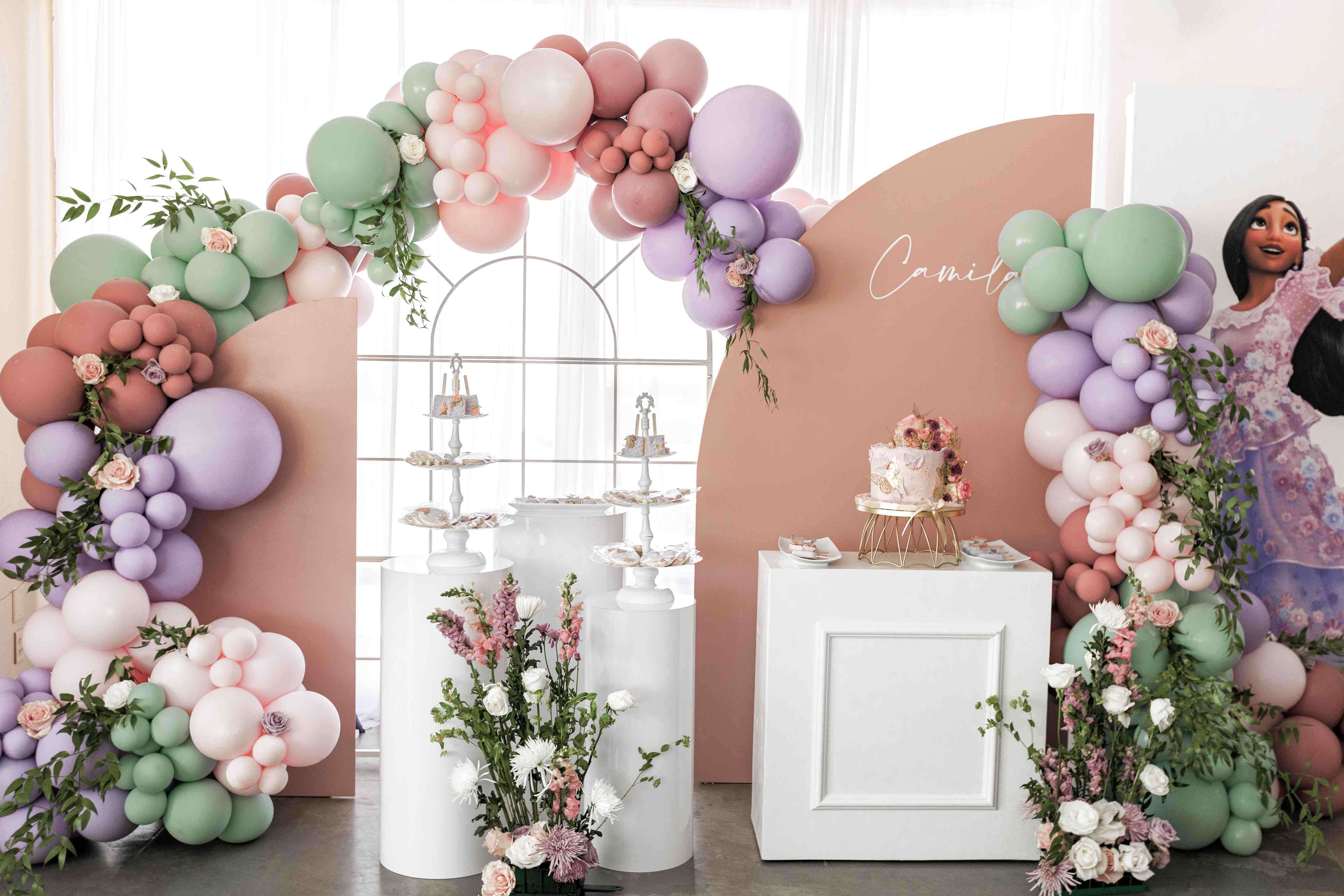 3. Serve Delicious and Eye-Catching Food
Food is a central part of any successful party, and when it comes to crafting a Pinterest-worthy atmosphere, your food and drinks should be as visually appealing as they are delicious. Think about creative food presentation and incorporate your theme into the menu.
For instance, if you're throwing a Mexican fiesta, consider serving mini tacos in colorful paper trays, along with a salsa bar in vintage mason jars. For a rustic outdoor gathering, opt for a gourmet picnic spread with elegant charcuterie boards and artisanal cheeses.
Pinterest is a great resource for unique and visually stunning recipes. You can find ideas for elegant appetizers, refreshing beverages, and beautiful desserts. To truly impress your guests, take the extra time to arrange and garnish your dishes with care. A well-prepared and beautifully presented menu will undoubtedly contribute to the Pinterest-worthy atmosphere of your party.
4. Personalized Party Favors
Party favors are a delightful way to make your guests feel appreciated and leave a lasting impression. Personalized party favors not only show that you've put thought into your event but also serve as a reminder of the fun and memories created at your party.
Pinterest offers numerous ideas for creative and budget-friendly party favors. From customized candles to succulent plants in decorative pots, there are endless options to choose from. Make sure your party favors align with your theme and include a thoughtful message or tag to make them extra special.
5. Create an Interactive Experience
To make your party truly memorable, consider incorporating interactive elements that engage your guests. Interactive experiences create opportunities for socializing, laughter, and shared memories.
For example, set up a DIY photo booth with a backdrop that complements your theme. Provide props and a camera on a tripod, so guests can take pictures to remember the night. If you're hosting a garden party, organize a flower arranging station where guests can create their own floral bouquets to take home.
Additionally, games and activities tailored to your theme can be a hit. For a vintage garden party, consider lawn games like croquet, or for a tropical luau, host a hula dance-off.
In conclusion, crafting a Pinterest-worthy party atmosphere is all about attention to detail, creativity, and personalization. Start with a captivating theme, curate decor that dazzles, serve delicious and visually appealing food, offer personalized party favors, and create interactive experiences that keep your guests entertained. By following these five tips, you'll be well on your way to hosting a party that looks like it was plucked from a Pinterest board and that your guests will talk about for years to come. Happy party planning!