Do you want to announce your child's gender in an orginal way? Then here's a practical step-by-step plan for planning a great gender reveal party. It includes lots of inspiration for snacks, games, and ways for your baby's gender reveal!
The American custom of celebrating milestones in a slightly hysterical way has become an integral part of many cultures. Thus, the gender reveal party is held. It's the best way to surprise your family and friends all at once. Some couples also choose to keep it a surprise to themselves until the cake is cut or balloons are released. But how do you organize such a party? Are you having a boy or a girl?
When Do You Reveal the Gender of the Baby?
Of course, it is essential to find out the gender, often during a pre-pregnancy test or an ultrasound at 20 weeks. If you're convinced that everything looks good so far and you're in the mood for a party, you can start planning your gender reveal party!
Who Will You Invite?
Who do you want to be with during this special moment? Do you want to invite a group of people close to you (family, parents, siblings, supporters)? Or more people with the excuse of "more souls, more joy"?
It's essential to look at how you feel about certain guests. Does your girlfriend dislike X very much but feels obligated to invite her because Y also invites her? Then don't do it. It's your party, and you want to feel good about it. Also, consider beforehand whether you want the gender reveal to stay between close ones only. If so, you may want to agree in advance that you want to share this particular time only with specific guests.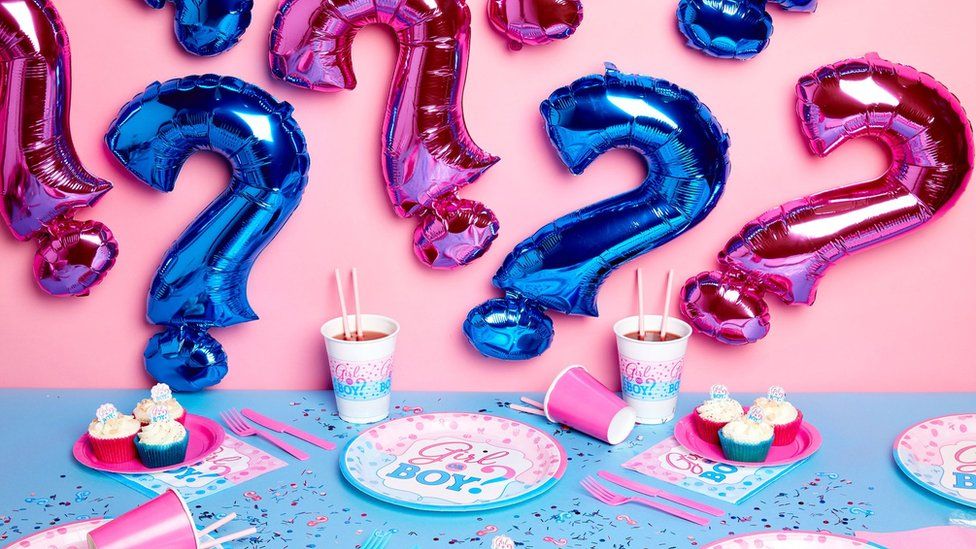 Location
Where will you throw the party? Is it at home or somewhere else?
Are you planning a party that children can attend? Then make sure you have something fun for them to do to make the moment even more special.
Gender-neutral Decorations
A gender reveal party naturally includes matching decorations. You can choose to hang blue and pink balloons, flags, or pretty pink and blue flowers (artificial flowers) alternately, or you can choose to use white as the base color. Streamers are essential for the party.
Snacks and Drinks for Gender Reveal
Think about snacks and drinks once you have decided who will be attending and the location. You can think of the standard beverages, water, coffee, tea, and pink or blue lemonade. Of course, this also applies to snacks. For instance, you can consider the following:
Pink cake
A non-alcoholic cocktail such as Spice Cane (blue) or Raspberry (pink) Fleurette liqueur.
Cupcakes topped with pink or blue whipped cream
Candy floss in pink and blue
Blue popcorn
Cream puffs with whipped cream served with icing and pink and blue
Blue & pink cookies, lollipops, m&ms and macarons
Do You Need a Dress Code?
You can ask your guests to dress according to what they think the gender will be. This way, you'll have a blue team and a pink team in your living room, and everything will be fun.
Different Ways To Reveal the Gender:
Pinata
Scratch cards
Gender reveal cake
Balloons with confetti that can be inflated
Gunpowder or smoke bombs (pink or blue) (also photo worthy)
Place the balloons in a box and open it in front of guests.
Color the contents of the Oreos: open and place sprinkles/pink or blue food coloring in the middle and coat the cookies with melted chocolate.
Let us know if these few tips have helped in organising your gender reveal party in the comments below!