If you are planning a wedding or family reunion, you may want to decorate the sweet table to make it extra special for your guests so that everyone can enjoy an amazing evening. Sweet tables are also known as candy tables and are common at weddings, baby showers, communions, formal gatherings or any other occasion you want to celebrate.
A candy table is not only a table to eat sweets, it is also a table that helps to decorate a room and offers great possibilities to create a magical space full of possibilities. It will never leave guests indifferent as it is a great way to snack on something absolutely delicious. Read this article below to discover some spectacular ideas for decorating a candy table.
Themed Dessert Tables
It is very important that the dessert table decoration follows the theme. Obviously, this theme will have a lot to do with the central event. For example, if the theme of the party is a baby, the theme will be centered around the baby, colored bows, shoes, etc.
On the other hand, if the theme is centered around a wedding, the theme decoration will have to focus on the couple, the union of two people in the wedding, etc.
And, if the theme is focused on a child's birthday, you should think about a party theme such as princess party, car party or pirate party. The colors should match the chosen theme.
Colors to Decorate Candy Tables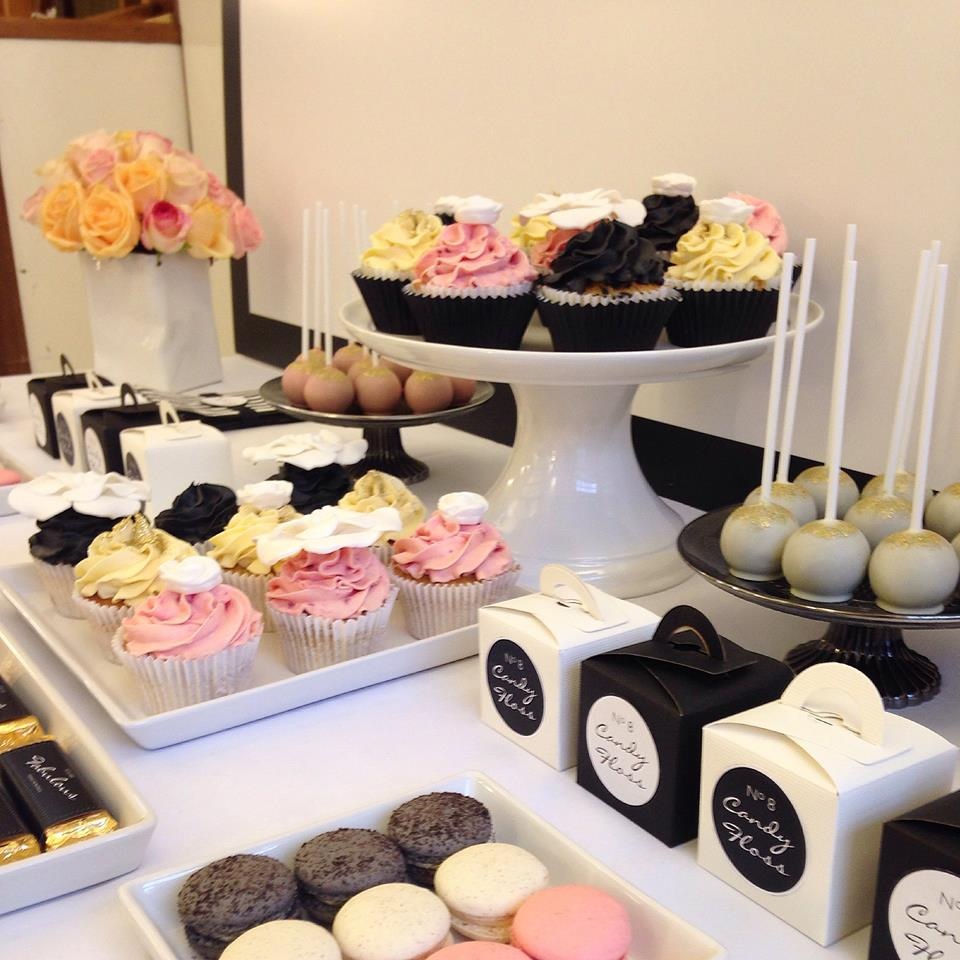 As mentioned, we recommend you keep in mind that you should stick to a color palette that matches the rest of the room. Ideally, you should choose a color palette in pastel tones so that they blend well with the candy. However, pastel colors should not be exclusive and understated if these colors do not match the theme of the party.
It is very important that the color palette chosen fits well with the decoration and is balanced with the rest of the decorative idea.
Candy Tables for Different Ages
For all those mentioned in the previous paragraph, you will need to think about whether the candy table will be for adults or children. If the table is for children, it is not appropriate to overcomplicate the decoration, because children do not pay attention to the information and are therefore more satisfied. Balls, cupcakes, chocolate clouds, candies, jelly beans, worms, puffed rice, popcorn, etc. All these products can be successful at a children's party.
If the candy table is for adults, then you will have to think of another type of candy and accompany it with a more elaborate decoration to keep the adults completely captivated.
Party Table Accessories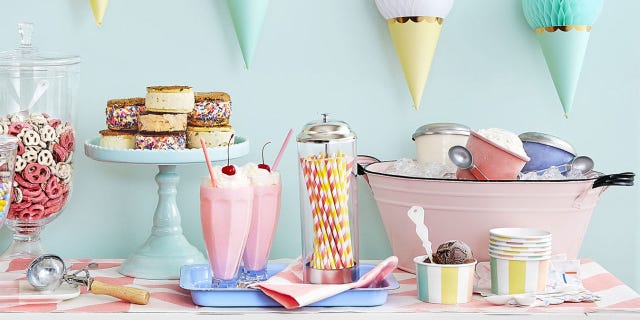 When decorating a sweet table, you also need to think about accessories and details. For a sweet table, you can't miss a beautiful tablecloth in terms of decoration, drinks, cutlery, plastic cups, colors and decorative details that match the decoration.
It is a great idea to add different heights, as it will make the table much more visually beautiful. You can do this with flat trays and then a higher shelf. You can place the trays under the tablecloth so that you can play with the heights and keep a colorful look.
And of course, you cannot miss the colorful stationery so that every corner is decorated, taking into account that the table is decorated with beautiful details that match the decoration of the event.
Have you thrown a party before where you've blown away your guests with your decorations? How did you proceed and what were sources of inspiration? We want to read it all; so don't forget to share your experience with us in the comments below.