This year, it's all about treating yourself, what you think?
If you can buy gifts for yourself for Valentine's Day –be it if you're single or in a full-time relationship – how about prioritizing and celebrating your own damn self for one day?
I have nothing against showering your love on someone else but I'll let you in on a new perspective: Giving and loving for 24 hours can be overbearing and stressful. It's about time to recharge yourself so that you can have the energy and time to be available to others.
And, why wait for someone else to throw you a party when you can do it yourself?
Invite Yourself
That's not weird at all –remember Mr. Bean inviting himself to his own birthday party?
That's the major perk of throwing a part all for yourself – you don't need to wait for all your guests to start celebrating.
As a small reminder of the party, you can craft a small invitation card for yourself. Include in the time and place of the party.
Party Dress Code
Each and every party has its own dress code, which can often be a tricky little dance. Every event doesn't call for the classic black tie. And, then there are themed parties – the theme says Disney princess, but you want to play villain.
But, when you are throwing a party for yourself, you can ditch the "festive" and "chic-elegant" attires and opt for "come as you are."
Now, since you are going to be the one and only guest and if you are planning the party in your apartment, how about celebrating it in nudity?
Not sure about walking around naked and celebrating in your own apartment – ask Rachel from Friends. She'll tell you how freeing it is.
Eat What You Like
Be it your own birthday party or a wedding anniversary, party food is always chosen to please party guests. This time, it's going to be different.
This is the perfect chance for you to fill your tummy with what you want to eat.
For example, my idea for the perfect me-party food is: Nice, juicy Persian meatballs with pistachios and dried cherries, a huge plate with homemade avocado buttermilk ranch dip, grilled cheese sandwiches, one large hamburger, hot French fries and some chocolate fondue –heyy, I'm a foodie and it's my party so….
And, when it comes to the drinks, I'll go with a signature punch with two bottles or St. Germain and rose, some fresh cherries, mint and frozen blueberries.
Get Your Gifts
Why wait for someone to gift you drool-worthy chocolates when you can have lots of them delivered to your door?
Your man's not going to waste his time looking for that drawstring makeup bag you've been yearning for or no one's going to understand your obsession with baby hoop earrings. So, if you want something, go get it for yourself.
Time for Some Music
Honestly, no one waits for a party to dance to a new catchy and trendy tune. We just do it in secret like in the bathroom – why am I thinking of Joker's poetic bathroom dance scene?
The best way to make a deeper connection and spoil yourself is to put on some music or headphones, feel the rhythm, let the music invade your body, jump, sing and dance as if it's the last day of your life.
And What's Last?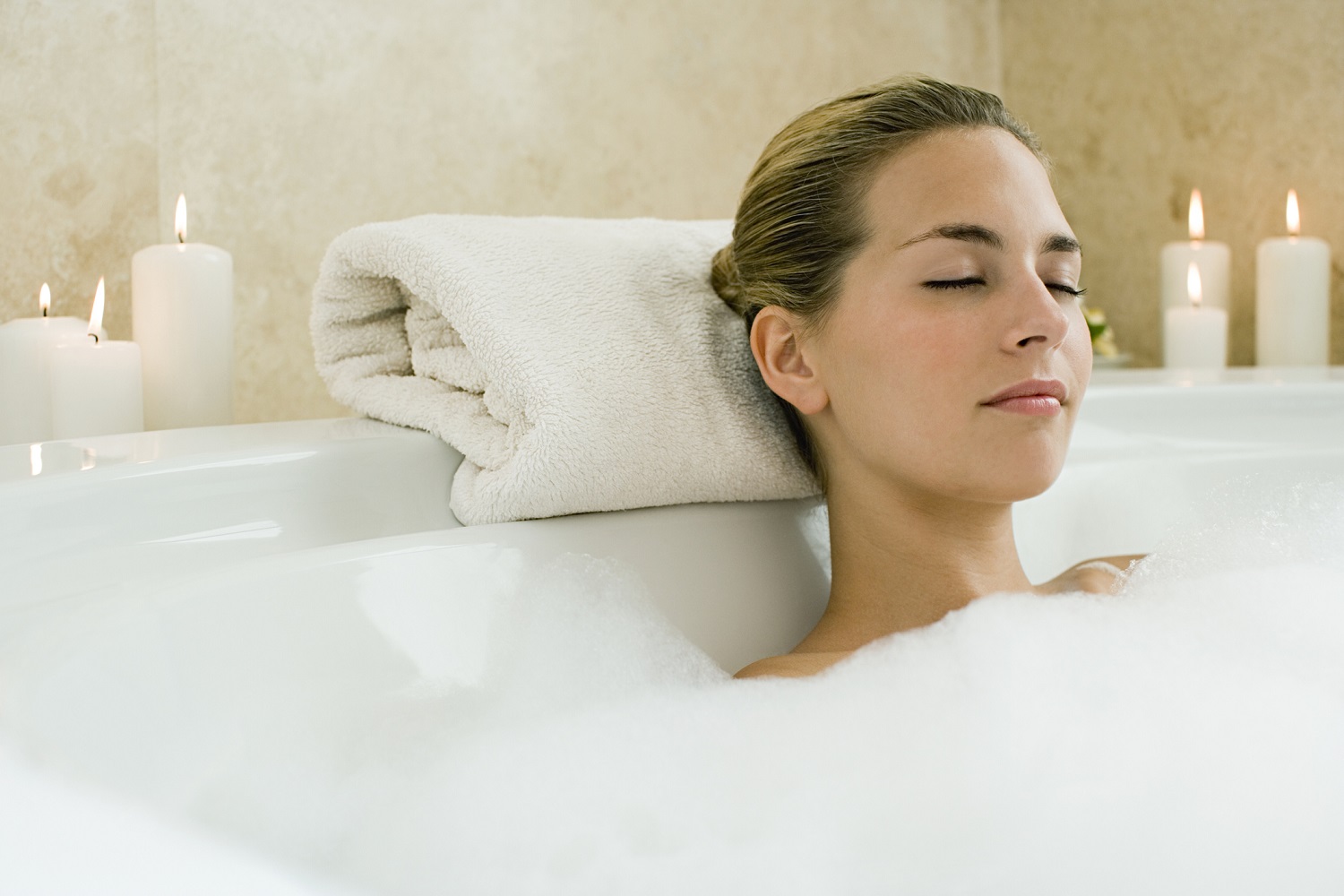 To end the party, you could rewatch an old favorite movie while chomping on tasty caramel popcorn. Maybe my alternative way to end this me-party would be relaxing in a bubble bath while fading away with Adele's Someone Like You.
Even if the day wasn't filled with many surprises or friends' gossips, I promise you won't regret taking out some free time for yourself.